Uniting Indiana, Michigan, and Ohio
.. …….
________________________
Working Among
>
Some of the World's Most
.
.
________________________________
Invitation to Participate in a
40 – Day Fast
For our January "Only 1 Spark Revival Seminars," there are those who are making commitments to join in on a 40-day fast (with exceptions made for Christmas and New Year's celebrations).
We believe these seminars are a significant key the Lord will use to awaken faith for the revival we are all believing for, and that these seminars warrant this level of commitment to prayer.
Advice for fasting can be found on our website with this link.
Seminar Location: Lapeer, MI—Cornerstone Christian Fellowship
Dates of the Fast: November 27, 2017 – January 6, 2018
Dates of the Seminar: Saturday, January 6, 2018
Registration Link
Seminar Location: Fort Wayne, IN—The Rock
Dates of the Fast: December 3, 2017 – January 12, 2018
Dates of the Seminar: Friday, January 12 and Saturday, January 13, 2018
Registration Link
________________________________
Our Feet Overseas
Working Among Some of the World's
Most Unreached People
________________________________
SHAMAN (witch doctor) REFUSED
Scorpion Bite 
One year ago this month we visited the site where the pictured lady lives. At that time she had a serious scorpion bite that left her foot and entire body infected. The gaping hole in her foot refused to heal. She had others tell her she was going to die if she didn't go to the local shaman.
Foot Completely Healed
Though deathly sick from the infection, she refused to go to the shaman and instead placed her trust in Christ for her healing. Today her foot is perfectly fine, as is her faith in God.
More About This Lady
►She is now 60 years old.
►She married when she was 24, to man who was 74.
►Her husband lived to be 103.
.
._______________________________
GOD SAW IT COMING
Providence – "foreseeing care of God."
With the ministry we are involved with overseas, we now recognize that God was setting things in place long before anyone knew what was to happen.
Millionaires & Intercessors
Not only did He prepare a congregation from Waterloo, IN (New Hope Christian Center) to intercede for that region of the world, beginning on May 17, 1998, but He also set things in motion among the national believers by blessing them with successful businesses. Those businesses became extremely prosperous, and by being so, they are now able to contribute greatly to the expanding ministry.
By clicking this link you can read two stories of how the Lord put things in place for the financial provision that would be needed in the future. These are only two of the many stories!
________________________________
FANNING THE FLAMES OF A MOVEMENT
There are now two locations that have had significant investments, and those investments are paying off.
Investments at Location #1 – Ministry Started there in 2013
• Water Well Drilled
• Water Tower in Place
• Reverse Osmosis System Installed
• Pre-School and Place of Worship Completed
• Restroom Constructed
• Generator Installed
The Payoff
• There is a church in place which now has a pre-school.
• This church has 60 people attending it.
• There are 9 other churches that have been started within a 2-hour drive from the first church plant.
• There are a total of 400 people worshiping in the different churches in this area.
• There are 9 full-time church planters working under the direction of the pastor of the first church plant.
• There have been 3 children's churches started (this is like a cell group for children).
• There have been baptisms taking place on a regular basis.
The goal to move forward at this location is to purchase a small piece of land adjacent to their current location and construct a building for an official government-recognized elementary school. The current schools are dominated by the majority religion, with prayers and religious exercises requiring participation from all students, regardless of their religion.
Costs for Next Phase:
1. Land will be around $4,000
2. The elementary school building will be around $3,500
Investments at Location #2 – Ministry Started there in 2016
• Several acres of land have been purchased.
• Water Well Drilled
• Water Tower in Place
• Pre-School and Place of Worship Completed (school not yet in operation)
• Restroom Constructed
• Electric wires run to provide power to this site.
The Payoff
• There are now over 40 worshiping at this site.
• There are 5 other churches that have been started in the region.
• There are a number of other cell groups operating under the direction of these churches.
• There are well over 1,000 that are worshiping in this area.
The next phase for this site is to construct a long row of 15 adjoining homes. The people living at this location have traditionally been primitive and nomadic. They are currently living in their traditional tent / thatched roof huts.
Costs for Next Phase: $30,000 for the 15 homes 
________________________________
WHAT IS YOUR FEAR FACTOR?
We Spit in the Face of Fear!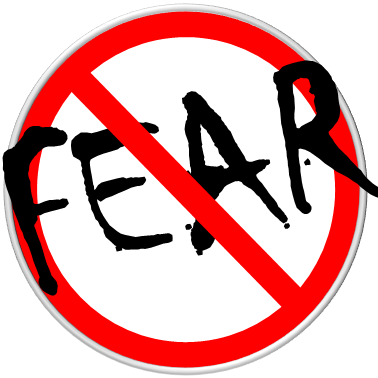 Some people we speak with about traveling with us to the country we are working in experience fear, just at the thought of possibility going. The greatest dangers, however, are not from religious opponents, it is crossing roads on foot or while traveling in a vehicle.
We have lived in this country for over 5 years and have made many visits before and after that. Ask Phyllis if she ever felt fear. She's more courageous than many men two and three times her size
Though there's nothing to fear, that doesn't mean there's total liberty to do whatever you want. It simply means that we don't allow fear to paralyze us, as Jesus said:
And do not fear those who kill the body but cannot kill the soul. But rather fear Him who is able to destroy both soul and body in hell. – Matthew 10:28
Christians in many countries must demonstrate great courage or fear will incapacitate them. Take our friend J.K. for an example. He is one of the most effective evangelists we known. He has been spit on, threatened by a machete wielding mob, chased out of villages, yet he continues to obey the command of Christ to share the Good News.
Would you deny your allegiance to Christ if threatened with the loss of your job, physical harm to yourself or that of your family members, or even death? Is your faith that strong?
Consider Supporting a National Believer Like J.K.
Donations of $5, $10, $50 or more are very much appreciated. Donations can be made by check, credit card, or PayPal, by clicking this link.
________________________________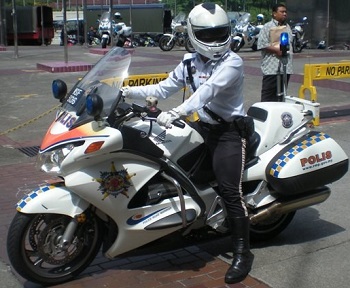 BUSTED!
During his recent visit overseas, Chet was escorted to a local police station.
Traffic Violation

No Driver's License

No Vehicle Registration
What was the outcome? You can read about it with this link.
.______________________________
.
PRAISE & PRAYER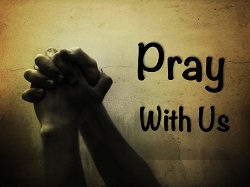 ►ONLY 1 SPARK REVIVAL SEMINAR
1. Pray for the Lord to open doors for this seminar to be conducted in other cities.
2. Pray for those who will attend the January seminars, that they will become the spark that is needed for the passion for Christ to be raised in their circle of influence.
►OVERSEAS MINISTRY
Rejoice with us, as there has been tremendous progress made during the last year!
1. Pray for the connections to be made with the unreached people group we are focusing on, as well as laborers for that harvest field.
2. That the passion for Christ would continue to burn in the lives of the believers, and that they wouldn't grow weary when faced with religious persecution.
________________________________
ABOUT THE UNREACHED PEOPLE GROUP WE ARE FOCUSING ON
As with many efforts to connect with and get ministry started among an unengaged and unreached ethnic group, we also experienced a delay. We thought we had accurate information about the location of these people before our arrival, but after making a very grueling trip of 4 hours in one direction, on winding mountainous roads, with most everyone being queasy and some even vomiting, we were not able to ascertain the location of that ethnic group.
Upon our return to the USA we continued our research and we have now obtained highly trustworthy information on the exact location where the ethnic group resides.
We will be communicating with our friends in the area to see if they can send out a team to verify our information.
______________________________________
CONGREGATION OUTGROWS THE BUILDING
One congregation we made a visit to during our recent visit overseas has been meeting in a small home. The home is clearly too small, and they have graciously been given land behind the home on which to build a building. Pray with us so this congregation can continue to grow, regardless if they have a large building to worship in or not.
.__________________________________
.
SEMIANNUAL PRAYER AND FASTING
Two times a year, the ministry we are working with overseas takes several days to conduct a corporate fast. During the fast they pray for the Lord's leading for the coming six-months to one-year. They then break the fast corporately.
Read a report on the semiannual time of prayer and fasting with this link.
________________________
.
BE PART OF THE TRAINING CENTER AS THEY MOVE TOWARD SELF-SUFFICENCY
There are many developments taking place at the Training Center, like it becoming a large orchard.
The Narcotic and Mental Health Rehab Center, with 23 patients at this time, is also located at this site The pictures below show the patients and some food donations that was given to them.
We invite you to read more about the Training Center by clicking this link.
________________________
CONSIDER SUPPORTING ORPHANS AND WIDOWS IN THIS AREA
There are many widows and orphans living in dire situations and for some of them we are able to provide assistance.
What type of support do they receive? Monthly they are given:
1. Rice
2. Flour
3. Eggs
4. Cooking oil
5. Noodles
If you feel led of the Lord to be part of the ministry toward orphans and widows, and others in dire circumstances, consider making a commitment to supporting such a ministry. This could be a one-time gift, or a consistent montly donation. Donation of any amount; $5, $10, $50 or more would be very much appreciated. We accept donations made by check, credit card, or PayPal
More information about how to make donations can be found by clicking this link.
Feel free to email us for specific questions: romans1015@outlook.com
To read a story about Chet and Phyllis's visit with one of the widows, click this link.
________________________
EXOTIC FOOD
In the country we are working in, it is common for the heads of animals to be served, as they have a considerable amount of meat on them. The heads of chicken, pig, fish, and water buffalo are all edible, as are chicken feet.