Uniting Indiana, Michigan, and Ohio
.. …….
________________________
…….

Working Among
>>>>>>>>
Some of the World's Most
………..
Neglected People
.
.
________________________________
.
~ WILL GRAHAM ~
GRANDSON OF BILLY GRAHAM
If you are from the Fort Wayne area and have an unsaved friend or family member, take them to the Allen County War Memorial Coliseum from Oct. 6-8. Will Graham will preach an evangelistic message each night.
We will be participating in this event by leading a prayer group during two of the services.
________________________________
 Only 1 Spark Revival Seminar

Contact us to conduct this seminar
in your church, community, or region.
The Only 1 Spark Revival Seminar is a means whereby revival can be greatly stimulated in your personal life, church, and community.
Our purpose in developing this seminar is to stimulate faith in God's promises for revival. We know God responds only to faith (Heb. 11:6), and this seminar can build expectation and anticipation for revival like nothing else we know.
This seminar was developed from our Only 1 Spark Revival Handbook and is accompanied by a participant workbook and an engaging PowerPoint. We also have several video clips that are sure to captivate, inform, and inspire participants.
We have already taught this seminar and participants have testified that during the presentation the presence of God was sensed, reviving their hunger for God, which is the precursor to an anticipated widespread revival.
This seminar was developed from extensive studies of revivals as well as firsthand experience with revivals, such as
1.    The Jesus Movement
2.    USS Barry Revival
3.    The ongoing revival overseas where Chet & Phyllis served as missionaries, and where they are still highly involved.
________________________________
Partnership with Campus Ministries at UT
On September 27 we joined with several campus ministries at the University of Toledo for an evening of prayer. There were around 100 present and we prayed an hour for the campus' needs, corporately and in small groups.
 
These ministries have already done a great job in organizing prayer and have asked us for input on how to improve on what they started. Our desire is to see a reviving take place among the university students, which we pray will result in the salvation of many souls!
________________________________
.
Praying for Revival in Detroit
On Tuesday, October 3 at 9am, we will be addressing a group of 20 or more pastors at the Downriver Detroit Minister's Micro Meeting (DM3). We will share about our revival seminar (Only 1 Spark), as well as what we see God doing in the region and overseas.
Read about our "Only 1 Spark Revival Seminar" with the following link: http://romans1015.com/only-1-spark/
________________________________
.
CYCLE OF REVIVAL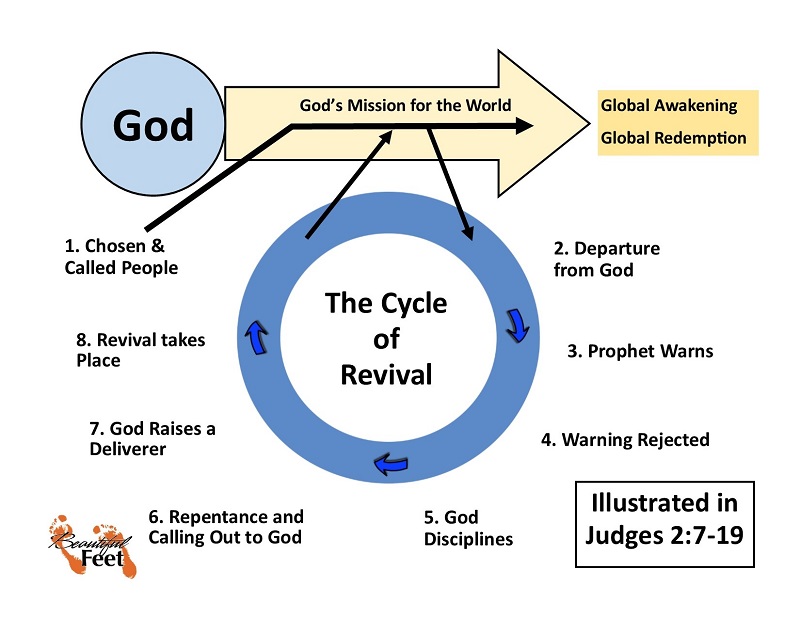 FOR THOUSANDS OF YEARS God has used revivals to restore, renew, revive, and, awaken His Church. Click this link and read more about this "Cycle of Revival" on our website.
During our "Only 1 Spark Revival Seminar" we explain this cycle in detail.
________________________________
.
Praise & Prayer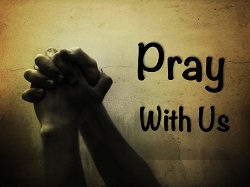 ►DO YOU STRUGGLE WITH PRAYER?
Have you been called to be an intercessor, but you've lost your motivation to pray? CLICK THIS LINK to read what one person experienced as a result of his prayers (15 pgs.). We're sure it will ignite in you a passion for prayer and enable you to get that "spark" back.
►ONLY 1 SPARK REVIVAL SEMINAR
1. Pray for the Lord's will to be revealed to pastors and communities about us conducting this seminar in their church, city, or region.
2. Pray for the Lord's convicting power to be manifested during the teaching of this seminar.
►OVERSEAS MINISTRY VISIT
Pray for our November trip to and these objectives.
1. To conduct research among a 100% unengaged people group.
2. To follow up on projects we have been involved with.
3. To bring encouragement to the church planters around the region.
►UNIVERSITY OF TOLEDO
Ask the Lord to give us wisdom as we work in partnership with the campus ministries at the University of Toledo. We want to see students and faculty experience a genuine revival.
______________________________
.
.
Our Feet Overseas
Working Among Some of the World's
Most Unreached People
.
_____________________________
.
~ YOUR DONATIONS AT WORK ~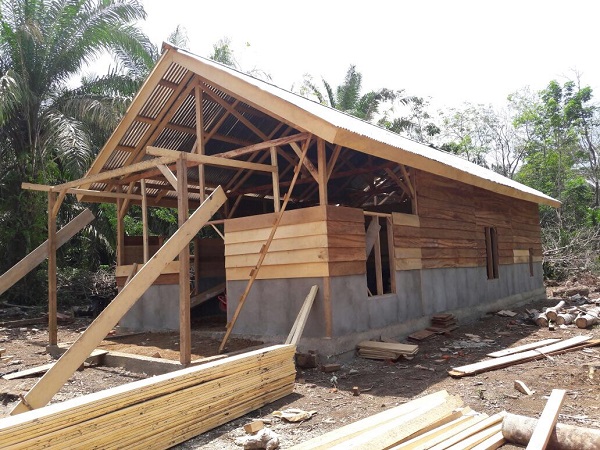 THE PICTURE ABOVE is the church / school that is currently under construction. This picture was taken on September 24, 2017. The pictures below, of the same building, were taken during the month of September. Other projects at this site will be started soon.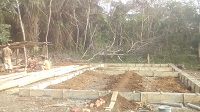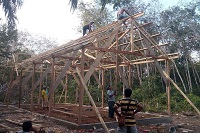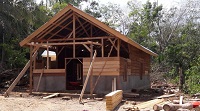 _____________________________________
.
Movement in Progress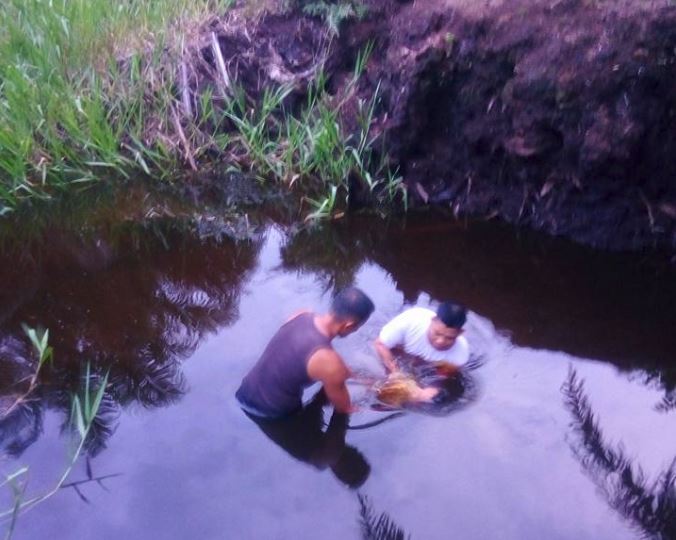 Earlier this year there have been multiple projects completed at another site, similar to the one above. The result of that work has been a movement toward Christ. Baptisms, baby dedications, and ongoing discipleship training are keeping the local church planters very busy!
_______________________________
.
November Ministry Trip Overseas
During our time there we will:
1. Make visits to church-planters around the province where we lived. These visits are extremely encouraging to these families who often live in desperate situations. Seeing the multiplication of churches and hearing their stories of the miraculous ways of God will be very encouraging to those traveling with us!
2.  Follow up on projects we have been involved with. There have been several projects that involve primitive tribal people (water wells, school/church, homes, village generator, etc.). We will make visits to these locations and obtain documentation for the many donors who have given to make these happen.
3. Research a 100% unreached people group. One major goal is to make contact with the above mentioned tribe. There are no known Christians among them. We will attempt to make contact with them and begin the process of relationship development. Our goal is to get church-planters placed in their vicinity.
Contact us to learn more about this people group.